Get more bookings and create more income with Run Yellow

Get a fully booked schedule. The Run Yellow App lets your Students do the job for you. The friends and friends of friends get referred to you - Run Yellow does the trick: It spreads the message about you: The best Driving Instructor in town. Be prepared to be booked out: Add some free time for yourself in the Run Yellow booking calendar. It is super flexible! Run Yellow incudes the right Marketing for you!
The number of driving students in Great Britain is capped, hence it is important to give your potential target group the right tool at the right time, even before they are your customer: The Run Yellow App is this tool.
In-App Marketing, Students acquisition and business growth

Price reduction to outcompete your competitors is not the optimal strategy to increase your bookings. Catch new Students with the right Marketing, it's one of many features of Run Yellow. Run Yellow incudes targeted Marketing and In-App Marketing, tailored to your business. Using Run Yellow just demonstrates to your Students you are already a step ahead. Your company branding and / or name will be integrated into your Students App. But Run Yellow Marketing will also grab the attention of future customers. Start to out-compete your competitors with Run Yellow!
Your driving and teaching style is as unique as you
Your own name or Driving School branding is integrated in the Run Yellow App for your Students. They, their friends and family will be exposed to your brand and hence pass on your name: There is no better trustworthy marketing. See below:

Do it the easy way with Run Yellow:
Arrange individual appointments smoothly and on the go
Adapt your individual diary to your needs
Mark your personal availabilities and block breaks and vacations in your calendar
Add your own appointments at any time (your Students see only available time slots to choose from)
Create individual booking options: single lessons, double lessons, 45 or 60 minute driving lessons or others, as you like
real time availability of cancelled appointments enabling these slots to be instantly filled with new bookings (The Run Yellow system automatically takes action to fill those unexpected slots)

How it works - as simple as possible or: just easy!
Organize two trips in less than 15 seconds:

Example 1:
1. You send your last recorded driving lesson to student "A".
- Your time investment: approx. 5 seconds.
2. He or she books a double lesson in your calendar as followup.
- Your time investment: zero.
3. You confirm the booking whenever it suits you.
- Your time investment: approx. 5 seconds.

Example 2:
1. Student "B" books a driving lesson in your calendar.
- Your time investment: zero.
2. You confirm it when it suits you.
- Your time investment: approx. 5 seconds.

Result: 15 seconds time investment for three booked driving lessons. It couldn't be easier....

Customer loyalty, gaining more students and driving lessons
Thanks to Run Yellow, learning to drive is fun. Students benefit several times from Run Yellow on their smartphones. As an instructor you bring them closer to you and your driving school. Organise and confirm bookings is so easy. 24/7. Your students do the job for you. Just focus on what is important for you. We at Run Yellow care for the rest.


But Run Yellow can do even more: Record the drive with speed and GPS position on a map and forward it to your student after the journey: discuss the drive and give your student a better understanding how good he or she was. Point out risky roads and dangerous situations, failure to drive within speed limits. You can even rate his drive on a 5 star scoring to provide feedback.
The students can retrace their whole journey on their own smartphone with their Run Yellow App.
They can share their success with their social networks and attract new students to you! And they collect a history of all their star rated drives.
 
Even after your students have their own driving license - as long as they have the app on their smartphones, you can invite them to add their friends to your School so that they can for example gift a free lesson to their friends. Change your former customers to multipliers: Benefits of the Run Yellow  long tail marketing exellence.
Your competitive advantage with Run Yellow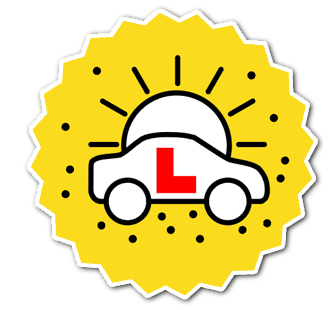 Our primary goal is to boost your business! And to take the daily routine off your shoulders. We make you look more professionel: You can integrate the Run Yellow booking schedule into your own website. So that students can book direct from there too.  

With Run Yellow you are on the edge of what's technologically possible to give you the ultimate competitive advantage: Run Yellow ultimately puts your business in the fast lane.
Give us a call, we are happy to chat and talk through all the opportunities for you!
Run Yellow on your smartphone
This is how some of the functions of Run Yellow look on your smartphone. Are you working sometimes in your office? You can also access to your Run Yellow comfortably from your PC!