Take Off with Run Yellow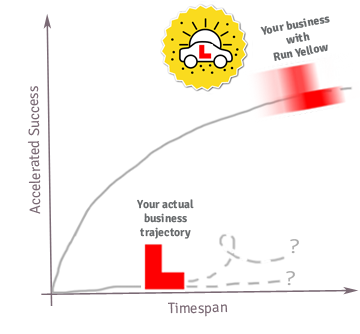 Run Yellow is the 'Uber' way Driving Students and Instructors meet: In zero time - with their phones - straight forward - without deviation and jams.
The Run Yellow App also tracks your drive and manages your driving lessons. Each tiny detail of the driving lesson is recorded and shown on a map, including speed.
We accelerate your business
Run Yellow is not 'another boring booking App': Run Yellow is smart - it changes the way driving lessons are operated. It records and analyses each drive and detects the hidden behaviour patterns of your business and adjusts and optimises your students bookings to get you an automatically fully booked schedule. Run Yellow reduces and fix cancellations. We at Accelerated Automotive Applications LTD deliver with Run Yellow the most advanced and integrated automotive solutions for driving schools on the market:
While analysing hundreds of thousands of miles of collected drive data our software is able to recognize hidden patterns of behaviour which we transform into action to boost your business: With Run Yellow you choose the fast lane for your business.
Put your business in the fast lane ...
The Run Yellow App for Students
Book your next lesson with one tap. The real time availablilty of your driver is displayed and informs you when the car has arrived. See live where your instructor is on a map in realtime, just like your favourite taxi app.
Receive lesson confirmations direct to your smartphone. No hassle with phone calls, business times or busy lines.
After each drive you see your how you performed: see your driving style on a map. Zoom into all the details to learn and improve.

Run Yellow for Driving Instructors, Schools and Franchises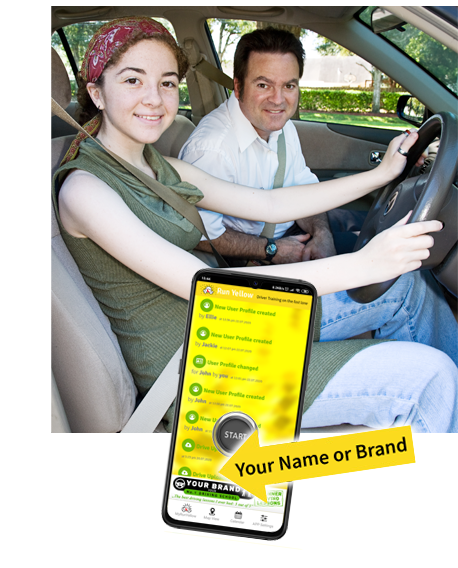 Your students book 24/7. Confirm with your Run Yellow App – whenever it suits you.

Your benefits of using Run Yellow:
Competitive Advantage
Marketing for your Business directed straight to your target group
Get more Driving Students
Better workload and less time consuming arrangements
Gain free time and save lead time
Better insights and survey
More attention for your business
Avoid and fix cancellations
Boost your business
Lower cost
More revenue

Record driving lessons with your phone, live and send it afterwards to your student. Your student can check their lesson on a map and zoom in to learn and improve their driving style.
Your students individual Run Yellow App is branded to you or your driving school or franchise: increase your branding at the right place.
With Run Yellow you automatically engage the friends and social networks of your Students - to invite new customers and gain buiness. It was never as simple as it is with Run Yellow.
With Run Yellow you are on the edge of what's technologically possible to give you the ultimate competitive advance: Choose the fast lane for your business...
Check out what we offer you as Driving Instructor and Driving School or Franchise!