Run Yellow always fits into your budget!
Our primary goal is to boost your business - and we take your budget into account. We not only make you look better with Run Yellow - our prices are also impressive: from single instructors to large driving schools and franchises - we will find the right setup for you. If you don't see what you looking for, talk to us - we are happy to create a tailored solution for you.

You will not find anything similar to Run Yellow on the market which offers you the same or better. Compare for yourself: Run Yellow is unique!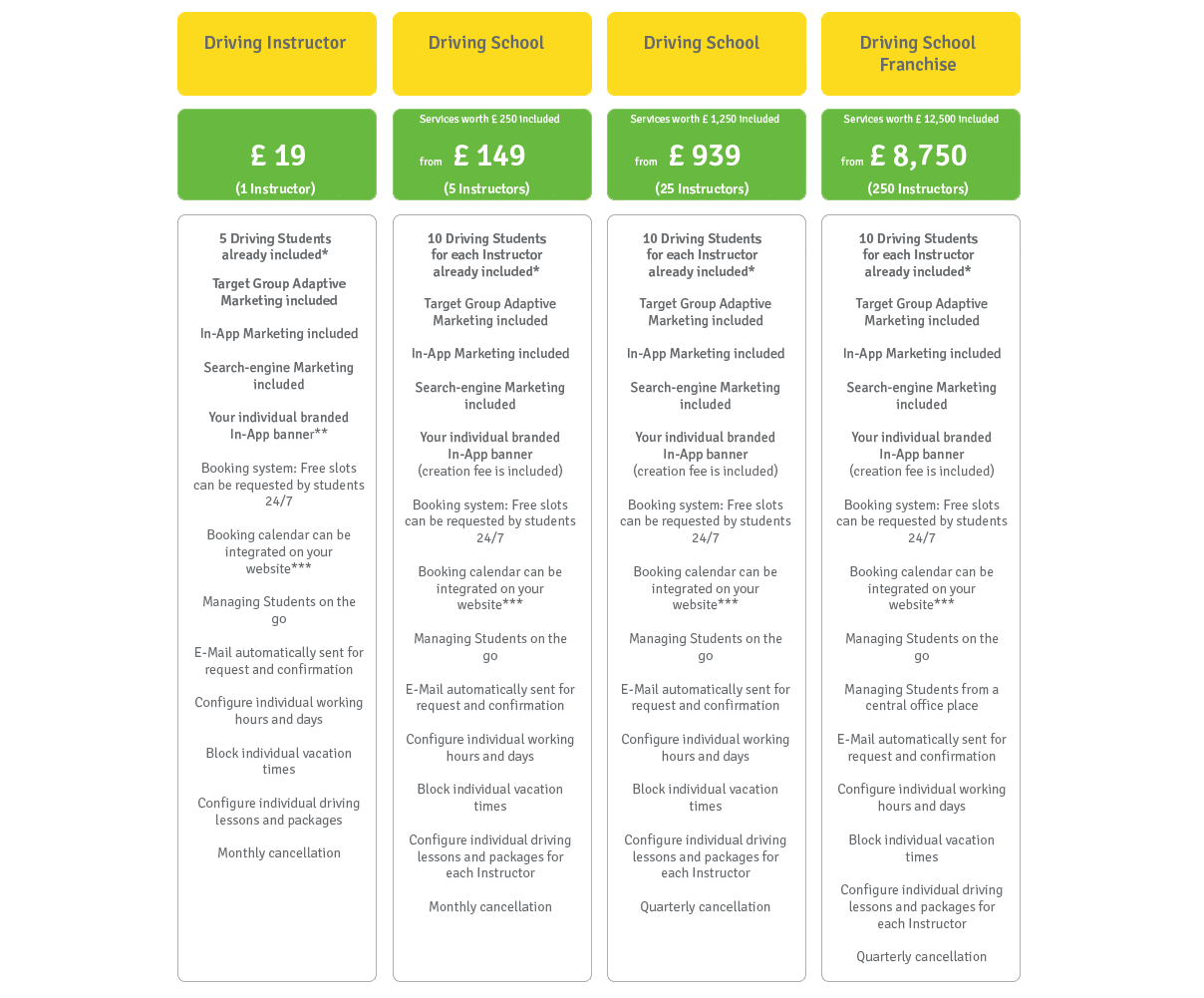 All prices are on a monthly base
* Each additional new student adds a single one time £5 fee
** Your individual App branding banner creation adds a single time £29 fee
*** You can do it by yourself. Or if you need assistance, no worries: we can do it for you and give you a individual quote
**** The Instructor Quickstart Package is contains the Phone and a Data Package. We create a tailored solution for you.

Put your business in the fast lane and give us a call, we are happy to chat and talk through all the opportunities for you!